A virtual tour of our company
The
wisdom
of the past meets the
innovations
01 // How we produce it
The
Steps
Exelien is unique.
An elegant fusion of tradition and innovation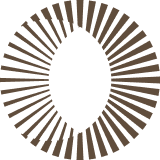 The soil is subjected to surface tillage and organic fertilization in full compliance with the regulations imposed by organic certification. Thanks to our partnership with CREA, we are able to constantly monitor the status of these
–  Research & Data
–  Branding & Positioning
–  Business Consulting
–  Go To Market
–  Innovation
–  SEO / SEM
The harvest is carried out during the period from September to the end of November. The olives are harvested by hand or through the use of special machines that prevent the plain from being damaged during the process.
–  Copywriting
–  Social Media
–  Interactive Media
–  Motion Design
–  Illustration
–  Photography & Video
Once harvested, the olives are transported to our mill (no cultivar is mixed during this step). Where they are cold pressed
–  User Research & Testing
–  UX Design
–  Visual Design
–  Information Architecture
–  Editorial Design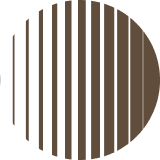 Every time a batch of olives has been milled, the resulting oil is subjected to stringent quality controls and the process of verifying the degree of acidity.
–  Application Development
–  Web Development
–  Enterprise CMS
–  Emerging Tech
02 // storage
Storing with
nitrogen

saturation.
Ready to talk business? Shoot us an email.
As soon as they come out of our mill, the different Extra Virgin Olive Oils (no cultivar is mixed during this phase) are placed in tempered steel silos that do not release any harmful substance and guarantee impermeability to direct light. All silos are saturated with nitrogen (inert gas) for food use, in order to avoid direct contact with oxygen and placed in a controlled temperature environment, in order to avoid sudden temperature changes during the decanting phase.
Improved preservation of organoleptic properties

0

%
03 // Le nostre partneship
Monitoring
of soils
To optimize the processes of harvesting and production we rely on highly specialized institutions such as CREA (Council for Research in Agriculture and Analysis of Agricultural Economics) and the 'UNICAL, thanks to the use of the latest technology applied to olive growing we constantly monitor the production procedures and treatment of land, ensuring higher and higher quality standards.


Meters of altitude
above the sea level